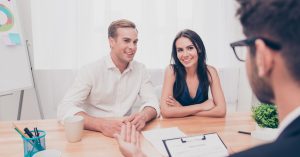 Do you need to get out of your current house? You are in luck! Sell your home or property fast, as-is, and for cash with Wistar Real Estate. Unlike selling your home through a real estate agent, the only work you'll have to do is accept our cash offer. In today's post, we'll be discussing relocation and why selling your home for cash with Wistar Real Estate is your best option.
Cash for Homes
Anyone who is considering selling their home should understand the many benefits of selling their home for cash. Private groups and real estate companies who offer to buy homes for cash allow the property owner to experience a very quick turn-around time. The agency handles everything in regards to finding new owners including any repairs and open houses so that the owner has less to worry about. This means that you can sell your home as-is without wasting any time or money on making the place look nice or setting up showings.
Reasons for Relocation
People may need to relocate for a variety of reasons. For some, the reason could be family related, while for others, it could be job related. At Wistar Real Estate, it doesn't matter the reason for relocation — we will help anybody sell their home for cash. Here are some of the most common reasons why a person would need to relocate and sell their home quickly:
New Job
Recent Split/Divorce
Noisy/Loud Neighbors
Move Closer to Your Job
Move Closer to Extended Family
Move Closer to a College or University
Move Closer to a Better School for Children
Find a Neighborhood with Activities for Kids or Pets
Need to Majorly Downsize or Upsize
Renting Current Property and Want to Buy
Selling Your Home to Relocate
Whether you need to get away from something that annoys you or move closer to something you love, selling your home to relocate is easy with Wistar Real Estate. For some, relocation needs to happen immediately. That's why we are dedicated to helping people in the community sell their homes as fast as possible. Instead of wasting time fixing up the home, setting up open houses, and closing contracts with new owners, let us take the reins. Your responsibility with the property will end as soon as you decide you want to close on our offer. After that, let us handle selling the property to a new owner.
Moving for a Job? Here's a Tip!
A lot of the relocation requests we receive are for people who either got a new job or need to move closer for their job. We wanted to let you in on a little industry secret — more than half of US employers actually offer relocation incentives. This means that, if you haven't already, discuss a relocation package with your employer. When you do, you could receive compensation to help with moving expenses and down-payment assistance. Be sure to ask your employer for more information if you need assistance with moving costs.
The Perfect Timing
If you need to relocate, you may be worried about the timing. What if you sell your current home too fast without having a new place to live? What if you have to pay two mortgages for a few months? When you work with Wistar Real Estate to sell your home, there's no need to worry about these kinds of questions. With us, we let you pick the timing — you decide when you want to close on our cash offer. Plus, if you are also working with us in finding your new home, we'll make sure the stars align perfectly and that you won't be stuck without a home or paying for two places at once.
Homes for Cash Process

Lucky for you, the process for selling your home for cash is quite simple and quick. When you choose to sell your home for cash through us at Wistar, you'll have cash in your pocket in just a few steps. First, you will need to contact us and let us know a little more about your situation and the property you would like to sell. We will review your information and then provide you with an honest cash offer for your home, as it is. Then, you get the chance to negotiate the offer with us, until you are completely satisfied with your offer. Finally, we will let you pick the closing date and then hand over your cash for your home.
Wistar Real Estate in Nebraska
Serving both the Lincoln and Omaha areas of Nebraska, Wistar Real Estate buys homes for cash, including from those that need to relocate quickly. Don't give up on the home selling process — if it's taking too long to sell your home, sell it to Wistar Real Estate for cash, as-is. Our team of professional, compassionate real estate agents will be with you to help every step of the way. Additionally, if you need to relocate nearby, trust us to find the perfect home in the right area of town. Whether you are starting school at the University of Nebraska in Lincoln or moving closer to family in Omaha, Wistar Real Estate can help you buy your new home as we take care of selling your old one. Call Wistar Real Estate in Nebraska at (402) 452-1580 or fill out the contact form on our website, and one of our agents will be in touch with you shortly. We can't wait to help you!
---
Read More Blogs in This Series:
---